Standard Polish courses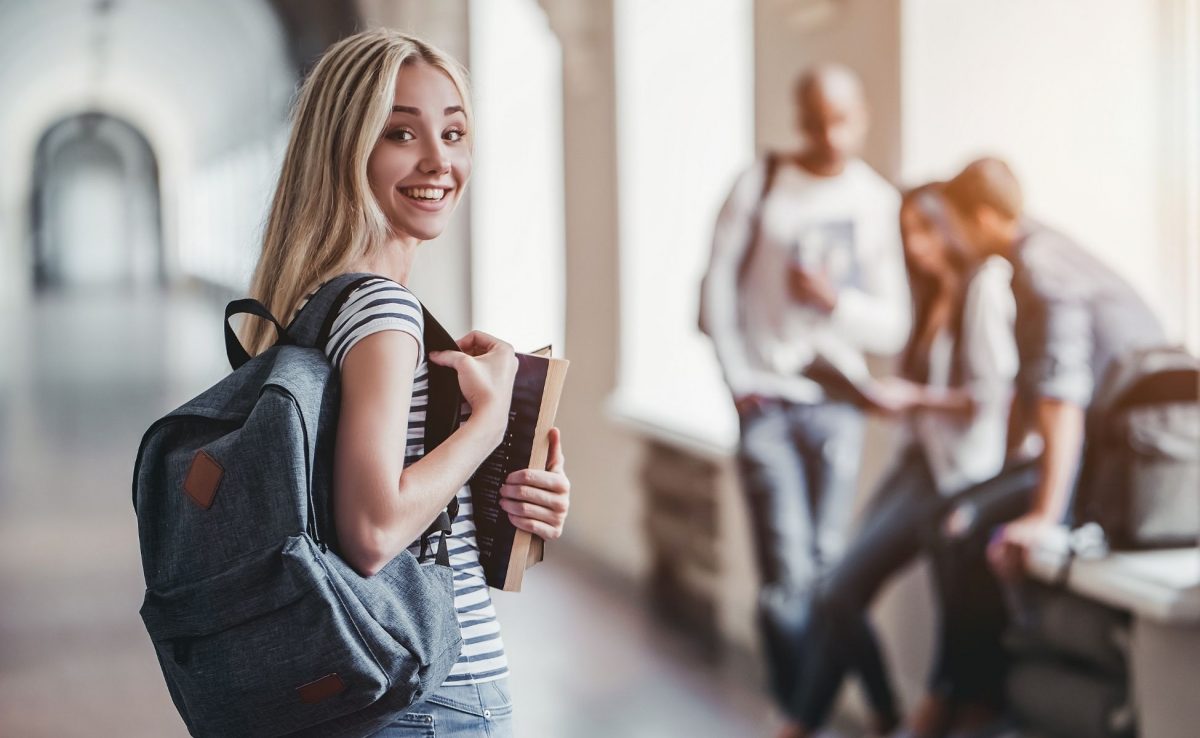 STANDARD POLISH COURSES
---
Standard Polish courses – two months of consistent study. Perfect in combination with your work or studies! We organize standard Polish courses at all language levels (from beginner to advanced). 90-minute classes twice a week at the evenings.
The course involves the communicative method in which the main emphasis is put on speaking skills.
All lessons (also for beginners) are taught only in Polish.
We pay great attention to linguistic correctness, pronunciation and usage of grammatical skills.
We use textbooks that we have tested and that are liked by our students. Additionally, our teachers add their own interesting materials to the textbook material.  
Standard Polish courses
Terms:

Start date/Дата старта
Level/Уровень
Classes/Занятия
01.09-20.10
A2.3
Tue, Thu / Вт, Чт
18.40-20.10
05.09-24.10
A1.1 Slavic/Славянская
Mon, Wed / Пн, Ср
17.00-18.30
06.09-25.10
A1.2 English speakers
Tue, Thu / Вт, Чт
18.40-20.10
14.09-2.11
A2.2
Mon, Wed / Пн, Ср
18.40-20.10
19.09-24.10
A1.2 Slavic/Славянская
Mon, Wed / Пн, Ср
18.40-20.10
20.09-03.11
A1.1 Slavic/Славянская
Tue, Thu / Вт, Чт
17.00-18.30
20.09-10.11
B2.1
Tue, Thu / Вт, Чт
17.00-18.30
21.09-09.11
A2.1
Mon, Wed / Пн, Ср
18.40-20.10
05.10-23.11
A1.2- Slavic/Славянская
Mon, Wed / Пн, Ср
17.00-18.30
11.10-01.12
A1.1 - English speakers
Tue, Thu / Вт, Чт
17.00-18.30
11.10-01.12
A1.1 - Slavic/Славянская
Tue, Thu / Вт, Чт
18.40-20.10
5.12/6.12
A1.1 - Slavic/Славянская
Mon, Wed / Пн, Ср
Tue, Thu / Вт, Чт
17.00-18.30 / 18.40-20.10
5.12/6.12
A1.1 - English speakers
Mon, Wed / Пн, Ср
Tue, Thu / Вт, Чт
17.00-18.30 / 18.40-20.10
5.12/6.12
all levels / все уровни
Mon, Wed / Пн, Ср
Tue, Thu / Вт, Чт
17.00-18.30 / 18.40-20.10
Duration:  2 months / 30 lecture hours / 15 meetings
Frequency: 2 x 90 min weekly
Classes:  Monday/ Wednesday   or  Tuesday/ Thursday  17.00 – 18.30 / 18.40 – 20.10
Number of students in the group: 5-12 persons
Levels: The course consists of 1 module lasting 2 months. During the course students complete one sublevel (depending on the beginning level) A1.1, A1.2, A1.3, etc..
Completing one level takes 3 modules:
Level A1 :  Module 1 – A1.1; Module 2 – A1.2; Module 3 – A1.3;
Level A2 : Module 1 – A2.1; Module 2 – A2.2; Module 3 – A2.3;
Level B1 :  Module 1 – B1.1; Module 2 – B1.2; Module 3 – B1.3;
Level B2 : Module 1 – B2.1; Module 2 – B2.2; Module 3 – B2.3.
Included in the Polish courses price are the following:
– the stated number of classroom hours (45 minute periods) course with a qualified Polish teacher
– Student panel
– final exam
– Certificate of attendance
Information about levels and programs can be found here. 
If you have studied Polish before or have basic knowledge, please take our online test to determine your level: TEST.
Teaching method:
All four skills are taught (reading, writing, listening and speaking), with particular emphasis being placed on oral communication.
From the first lesson, we teach exclusively in Polish. We immerse you in the language so that you can quickly overcome the language barrier.
Please note that course participants will not have student status and will not be given a student ID card.
PAYMENT: 
Course fee: 700 PLN 
Registration fee: 180 PLN
You can choose one Polish language course (1 module) or several at once and continue studying for 4, 6 or 12 months:

Duration
Modules
Levels
Hours
Price
Installments
2 months

1 module
1 sublevel
30
700 PLN
350 PLN -upon registration
350 PLN - on the 1-st day of the course
4 months

2 modules
2 sublevels
60
1350 PLN
700 PLN -upon registration
650 PLN - on the 1-st day of the course
6 months
3 modules
1 full level
90
2050 PLN
1050 PLN -upon registration
1000 PLN -on the 1-st day of the course
12 months
6 modules
2 full levels
180
4150 PLN
2100 PLN -upon registration
2050 PLN - on the 1-st day of the course
HOW TO ENROLL IN A COURSE:
1 – Choose the right course
2 –  Fill in a registration form online
3 – Make a payment for the course
The participants are required to pay for the whole course in advance or to pay in installments:
I installment: 350 +180 PLN  – paid within 7 days after the registration
II installment: 350 PLN – paid on the first day of the course
The registration fee is paid once with the first registration together with the first installment for the course
For the students that join the groups during the course, the fees are calculated individually.
The final reservation of a spot in a group takes place after the payment has been made.
You can pay by the following methods:
By card or cash at the school office
Bank transfer
Details for direct payments made in Poland:
Account owner: Smart Vision School Sp.z o.o.
Bank name: Bank Millennium S.A.
Account number (PLN): 14 1160 2202 0000 0003 4102 2288
SWIFT: BIGBPLPW
IBAN (EUR): PL 26 1160 2202 0000 0003 4990 7563
IBAN (USD): PL 63 1160 2202 0000 0003 4990 7770
All bank fees are to be met by course participants.
CERTIFICATE:
Upon finishing the course our students can pass a Polish language test (concerning topics covered during classes) and receive a Certificate of attendance.
TEACHERS:
Our skilled and experienced team of specialists in Polish studies is ensured the highest quality of teaching. Our teachers have graduated from Polish philology, specializing in teaching Polish as a foreign language, have long-term experience in teaching Polish as a foreign language.
LOCATION:
Smart Vision School is located right in the heart of the city, well connected by transport to all the most important spots in the city: Warsaw, 10 Koszykowa str.
ORGANIZATION OF THE COURSES
• The enrollment for the course is made by filling in the application form (online or at the office) and transferring the fee of the course.
• The groups are formed by taking into account the language experience, age and individual needs of the participants. To define the language level of the student it is essential to complete a test and go through an interview with a teacher (this does not apply to those who begin the study of the Polish language for the first time).
• In case of need, the School reserves the right to change teachers during the course due to important organizational issues.
• The course ends with a test that verifies the progress of each student. A positive result qualifies the student to the next level.
• The students who did not complete the course will not obtain the Course completion Certificate. In a similar case, at the student's request, the School can sign a certificate of attendance.
• The School does not reimburse any payments for absences.
• The student has the right to terminate the Contract with the observance of the notice period. Information about termination shall be made to the School. The period of notice is 30 days.
• Resignation of the course must be submitted in writing to the school secretariat. The temporary absence of the course participant is not accepted by the school as a resignation and does not exempt the Student from the payment.
We recommend you read the terms and conditions of the Smart Vision School
For more information, feel free to call us: +48 733 933 787, or e-mail your inquiry to contact@svschool.pl

Course Features
Lectures

1

Quizzes

0

Duration

2 months

Skill level

All levels

Language

Polish

Students

9

Assessments

Yes