POLISH LANGUAGE COURSES FOR FOREIGNERS
Why us
Polish language courses for foreigners
Polish language courses for foreigners in the Smart Vision School have been prepared specially for foreigners, who want to start learning Polish or improve their language level. Our experience, qualified teachers, and expertise in teaching Polish guarantee satisfaction and quick progress.
We offer Polish language courses for foreigners, with an emphasis on the communicative vocabulary needed in everyday situations. Throughout the course, students develop their skills of understanding speech and speaking and expand their vocabulary.
Our teachers motivate you to use Polish in everyday situations, which will allow you to quickly overcome the language barrier.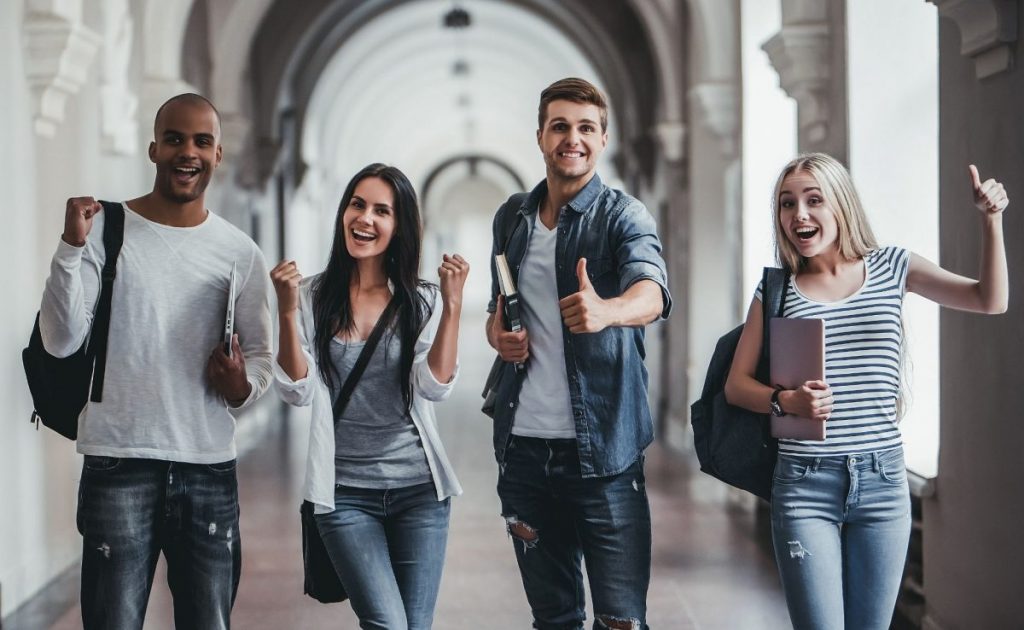 Recruitment is already underway
Check the schedule
We offer
Polish language courses for foreigners
Individual courses
Choice an individual programs, flexible time and intensity of lessons. Course for children, business courses, course preparing for the exams.
Group courses
A wide variety of programs: intensive, semester, and annual courses. Studies in small groups. Convenient class schedule.
Courses for companies
Special programs for employees. Depending on our Client's needs, we run the courses either at their corporate offices or at Smart Vision School.
Choose your course
Polish language courses for foreigners
Reviews about us
What people are saying about our Polish language courses for foreigners
Julia
★★★★★ Google maps
The best language center. Can highly recommend this school. Tutors are professionals. A wide choice of language courses and great price range.

Raouf
★★★★★ Google maps
I started back in September and my overall experience is great . I had Krystyna Puntaka as a teacher, she's great mentor , very caring about her students and their learnings. Due to my work and projects I didn't have time to study at home but only through the classes held at the school I learned alot and developed my language skills. Many thanks to SV and Miss Krystyna.
Gabriel
★★★★★ Google maps
I've been studying Polish at SVSchool for the over five months and have had a great experience. My language skills have quickly improved and the administration/staff are friendly, helpful and knowledgable. I would recommend this school if you are looking to learn Polish either from scratch or from a higher level.
Ludovic
★★★★★ Google maps
It's almost 4 months I'm taking the course and almost 5 months. I'm living in Poland. Taking those lessons is starting to have results, even with the difficulties of the language, I'm starting to communicate a few words with Polish people, it's a sign of progress!
You can choose between learning slowly and surely (I have class all Saturday afternoon) and intensive.
Many thanks to the teachers Lana (December & January) and then Marta to their professionality, they were strongly supporting me even I am studying with people which are in Poland since 4 years, already speak Polish but start Polish class level 0 to have good basics in grammar.
Big up to Karina which she welcomed me very good!
Jiawen Lin
★★★★★ Google maps
I am taking online one-by one lesson with SVschool due to my preference. Since the beginning of class information, the SVschool staff has showed me their positive attitude and passion. Before the lesson, I cannot confirm my time with SVschool and the teacher, we discussed the time via email for a few times, the staff and the teacher are so patient with me.
My teacher 'Natalia' is also a great professional teacher. I am so happy to learn with her, and every time I enjoy the lesson.(1.5 hour lesson is like 'time flies.' )
From the admin to teaching, the team is reliable to foreigners. You can trust them.
If you ask me, I would like to recommend SVschool in a heartbeat.

Catherine Murray
★★★★★ Google maps
Great language school! Excellent teachers – very professional and friendly. Great value for money too. The group classes are tailored and enjoyable. They make learning Polish fun and easy! I would highly recommend this school!!!
Salih Balcı
★★★★★ Google maps
I find the SVschool polish language centre a really nice place to develope my polish skills.
The staff is really friendly and the teacher is really very helpful. After a couple of lessens I can finally start picking up some expressions that make it possible to go to a restaurant and be able to order what I need. At home o finally I'm able to have short conversations without having my partner making fun of my polish. Good place to learn polish!
Adarsh Vaishnav
★★★★★ Google maps
I was taught from very beginner level at the SVschool Polish Language Centre near Centrum tube station.
The school sets a very high standard for teaching, with classes small enough to be highly personable. Our teacher Anna was patient, enthusiastic and very knowledgeable. She was able to give her full attention to each member of our class, and a lot can be achieved in a short space of time under those circumstances.
I would highly recommend the SVschool Polish Language Centre to anyone looking to learn the basics, or to improve over time to a more conversational level.
Dziekuje to all at the school for your time and patience. I will be back for the next level shortly!
Gunturu Satya
★★★★★ Google maps
Great place to learn Polish! Super convenient location! Tutor is amazing, very clear and very patient. Course is prepared really well to make sure the basics are well learnt. I really enjoyed the classes. I've learned so much in the first 3 months – going from zero knowledge to being able to have a basic conversation and use full sentences – given how hard the language is I'm super inpressed! Highly recommended for anyone wishing to learn Polish!
Oksana Yeromenko
★★★★★ Facebook
I liked it) I only went for an intensive month, got a lot for myself, got a certificate. I'm happy))) Already advised two people))) Pani Eugenia special thanks, she's cool))
Darya Kovalova
★★★★★ Google maps
Wonderful teachers and managers! Very nice and responsive, professionals in their business. I did not expect that after passing the courses I could communicate with people in Polish, but I started talking! quite unexpectedly for yourself. Thank you very much 😉
And to those who choose a language school-I advise SV school!