Online Intensive Polish courses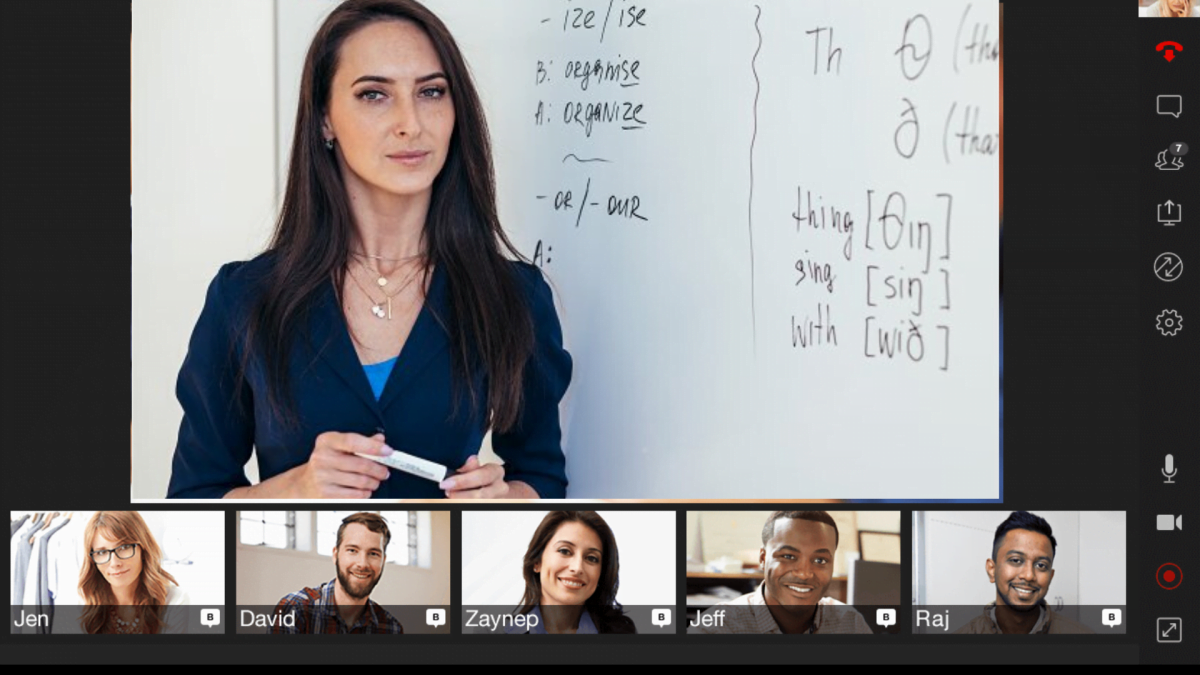 Online Intensive Polish courses
---
The Online Intensive Polish courses are  ideal option to fit around your busy life. Online group polish course is a live, online language class that allows you to learn at home or in the office, with a native Polish teacher  in a small group.
Our Online group Polish courses are for those who:
Want to interact with others in a social, language learning program
Prefer learning on a fixed schedule in order to plan ahead, and stay on-track
Are looking for a cost-effective option
We offer Online group Polish courses with several appointments per week ( prices and dates can be found after registering an account with us) at different levels for beginners and advanced students. If you are just beginning to get used to the Polish language and want to learn about the most important basics for everyday use, our A1.0 and A1 courses are the right choice. If you already have previous knowledge, the courses A2 and B1 are a good choice. Advanced students will be able to deepen and improve their knowledge in B2 and C1 courses. You can use our online placement tests at any time.
 Top benefits of our online language classes:
Learn with a live instructor wherever you are
Get immediate feedback
Practice online with a group and your lector at a more affordable cost
Track your progress in real-time
Small group class size (4 to 8 students)
Small groups offer greater interaction with your lector and classmates
Simply log in to the Virtual Classroom, and you're ready to go
Online group polish courses are the most cost-effective way to learn Polish with a qualified native teacher.
How Online Intensive  Polish courses Work
– Our lectors teach the group classes by videoconference as a classroom: exposing the lesson with the support of  whiteboard and its own materials.
– To join a live class, each learner can log in to the Virtual Classroom from the computer, tablet or phone.
– Our Virtual Classroom is based on the advanced online Video Conferencing technology.
– Your teacher will deliver live Polish lessons using a variety of course books, authentic supplementary materials, PowerPoint presentations, video clips, audio segments and custom resources.
– Сourse is designed to work perfectly on any device.
Online Intensive Polish courses 
| Dates/Даты | Level/Уровень | Classes/Занятия |
| --- | --- | --- |
| 16.11 | A1 A2 B1 | Mon - Fri / Пн - Пт 10.00 |
| 30.11 | A1 A2 B1 | Mon - Fri / Пн - Пт 10.00 |
| 11.01 | A1 A2 B1 | Mon - Fri / Пн - Пт 10.00 |
| 01.02 | A1 A2 B1 | Mon - Fri / Пн - Пт 10.00 |
Timetable is set one week before the beginning of the course.
Duration:  2 weeks /30 hours / 10 meetings
Frequency: 5 x 135 min weekly
Classes:  Monday – Friday   10.00-12.15
Number of students in the group: 4-8 persons
Information about levels and program can be found here. 
The qualification test is available on our website: TEST.
What you need to attend online classes:  laptop, phone or tablet and a headset with a microphone
During the course, we place special emphasis on improving communication skills.
All four skills are taught (reading, writing, listening and speaking), with particular emphasis being placed on oral communication
From the first lesson we teach exclusively in Polish. We immerse you in the language, so that you can quickly overcome the language barrier.
Please note that course participants will not have student status and will not be given student ID card.
Course fee: 600 PLN 
The final reservation of spot in a group takes place after the payment has been made.
Payments can be made to the bank account below.
Details for direct payments made in Poland:
Account owner: SVCOM Sp. z o.o.
Bank name: Bank Millennium S.A.
ul. Stanisława Żaryna 2A, 02-593 Warszawa
Account number (PLN): 14 1160 2202 0000 0003 4102 2288
Account number (EUR): 26 1160 2202 0000 0003 4990 7563
Account number (USD): 63 1160 2202 0000 0003 4990 7770
Details for payments made abroad:
Account owner: SVCOM Sp. z o.o.
Bank name: Bank Millennium S.A.
ul. Stanisława Żaryna 2A, 02-593 Warszawa
SWIFT: BIGBPLPW
IBAN (PLN): PL 14 1160 2202 0000 0003 4102 2288
IBAN (EUR): PL 26 1160 2202 0000 0003 4990 7563
IBAN (USD): PL 63 1160 2202 0000 0003 4990 7770
All bank fees are to be met by course participants.
CERTIFICATE:
Upon finishing the course our students can pass a Polish language test (concerning topics covered during classes) and receive a school leaving diploma.
TEACHERS:
Our skilled and experienced team of specialists in Polish studies is ensured the highest quality of teaching. Our teachers have graduated from the Polish philology, specialising in teaching Polish as a foreign language, have long-term experience in teaching Polish as a foreign language.
ORGANIZATION OF THE COURSES
• The enrollment for the course is made by filling in the application form (on-line or at the office) and transferring the fee of the course.
• The groups are formed with taking into account the language experience, age and individual needs of the participants. To define the language level of the student it is essential to complete a test and go through an interview with a teacher (this does not apply to those who begin the study of the Polish language for the first time).
• In case of need, the School reserves the right to the change of teachers during the course due to important organization issues.
• The course ends with a test that verifies the progress of each student. A positive result qualifies the student to the next level.
We recommend you to read the terms and conditions of the SVschool.
For more information, feel free to call us: +48 733 933 787, or e-mail your enquiry to contact@svschool.pl
Course Features
Duration

2  weeks

Skill level

All levels

Language

Polish

Students

8

Assessments

Self