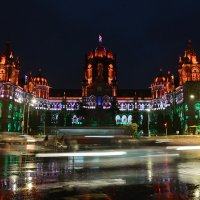 Adarsh Vaishnav
★★★★★ Google maps
I was taught from very beginner level at the SVschool Polish Language Centre near Centrum tube station.
The school sets a very high standard for teaching, with classes small enough to be highly personable. Our teacher Anna was patient, enthusiastic and very knowledgeable. She was able to give her full attention to each member of our class, and a lot can be achieved in a short space of time under those circumstances.
I would highly recommend the SVschool Polish Language Centre to anyone looking to learn the basics, or to improve over time to a more conversational level.
Dziekuje to all at the school for your time and patience. I will be back for the next level shortly!