School of Polish language
About us
Smart Vision School is one of the largest and most successful language schools of Polish for foreigners in Poland.
Polish School for Foreigners Smart Vision School was founded for people willing to learn Polish as foreign language. It does not matter how old you are or where you are from – the most important is that you made a decision to study Polish at Smart Vision School. And we are going to help you with it.
Our courses have been prepared for foreigners staying in Poland either temporary or permanently. We teach Polish and introduce elements of Polish culture and history. We have acquired considerable experience and we have developed our own curriculum.
Renowned for its diverse educational program, its international character and excellent value for money, the Smart Vision School also sets itself apart from the crowd with its teaching experience.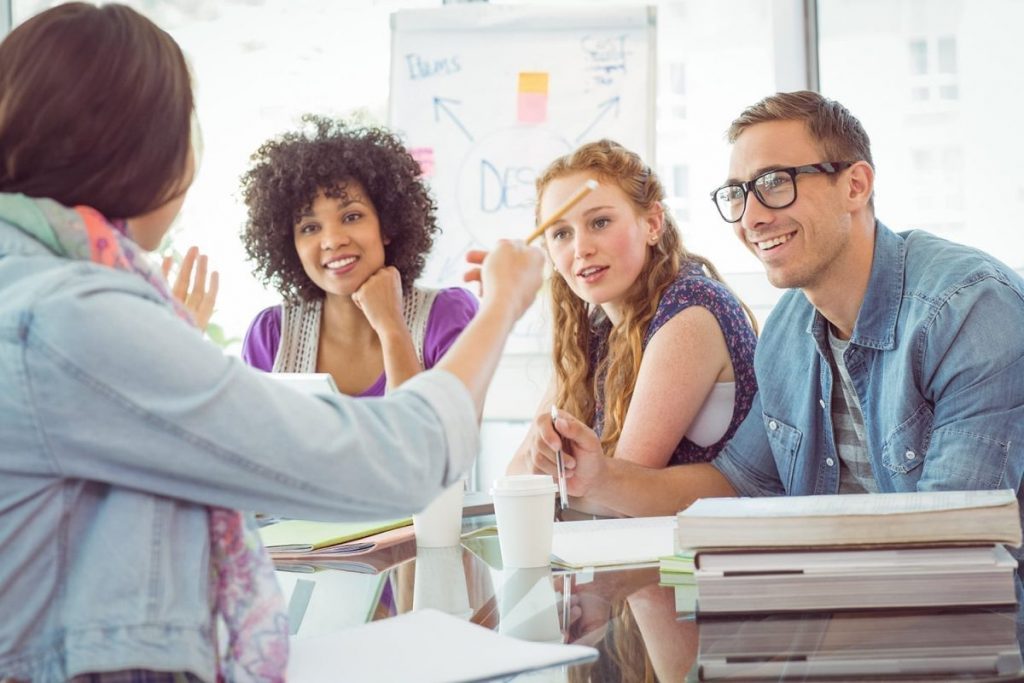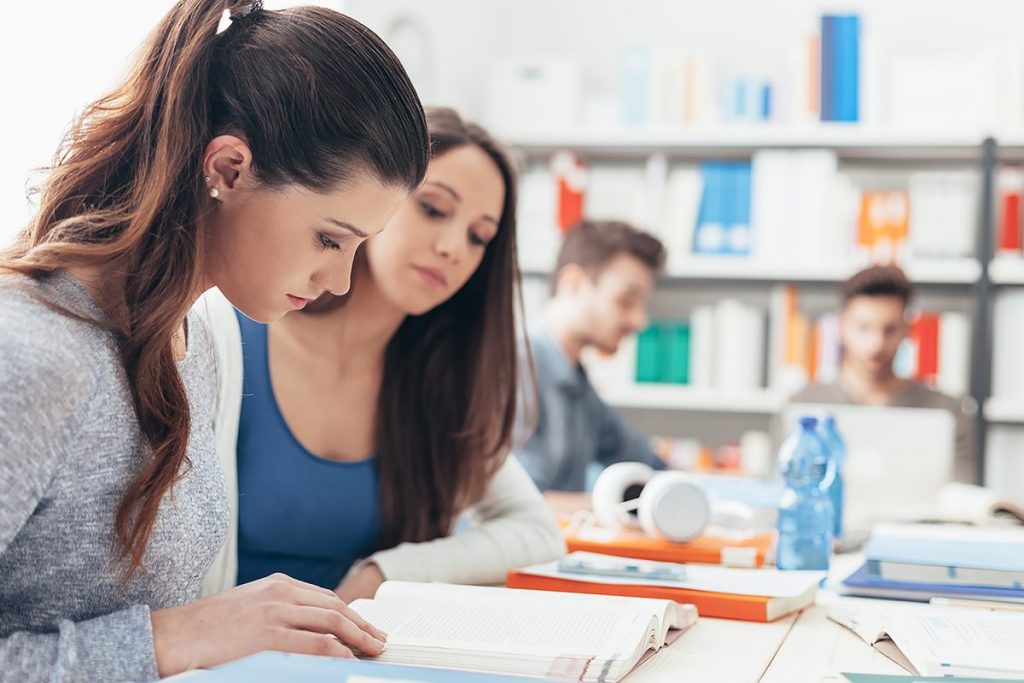 Our innovative network of teaching experience and educational competence benefits all our language learners. Our learners include international students aiming to improve their Polish in readiness for higher education or preparing for the State Exam with the help of our School. Our flexible in-house training is also a popular choice for companies and diplomatic representatives.
Our staff are qualified teachers, who have been teaching Polish as a foreign language with commitment and passion for many years. They are all native speakers and have experience of teaching Polish as foreign language at every level, are highly skilled in language development.
You will find the SVschool Language Center at the Company headquarters in the capital of Poland – Warsaw, conveniently located in the heart of the city.
Your Reasons for Choosing SVschool Language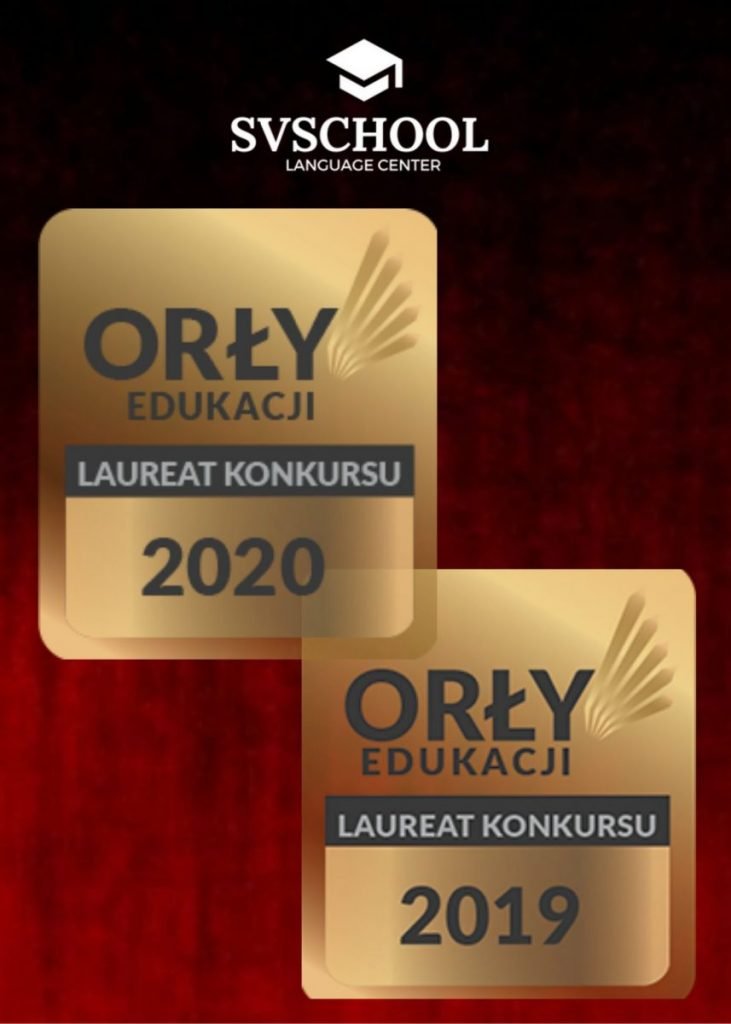 Smart Vision School won the "Eagles of Education 2019" ,"Eagles of Education 2020" "Eagles of Education 2021" and "Eagles of Education 2022" awards from the prestigious portal Orły Edukacji.
Eagles of Education is a prestigious award that only the best companies – industry leaders who point out the direction, bet on the development and improvement of their skills so that they can meet the needs of their Students.
The award is based on the ratings given by the clients. In this competition, the judging jury is the clients. Therefore, their verdict is the best confirmation of the professionalism of our services. Only companies with the highest rating can enter the ranks of the "eagles".
We are happy to receive such an honorable mention and we would like to thank our team, our customers, partners, and friends for having their part in the continued success and growth of our school!
International atmosphere
You will meet students from all over the world and share the experience of learning a foreign language. The classes have a friendly and safe atmosphere due to optimal course sizes with max. 10 participants
Central location
With centrally located school by m.Politechnika and excellent public transport connections students have access to a wide variety of social and cultural activities.
A wide range of courses
General language courses, exam preparation and job-related courses – for every language level and to meet every individual requirement. You can choose from intensive and semester courses to suit your needs, possibilities and language skills.
Free assistance for students
We support international students – applicants for a visa or a temporary residence permit ( TRC) throughout the entire application process and offer valuable first-hand tips and information, also during the language course.
Individual grading into the appropriate level
We will establish your level and needs with a written test and an interview, and place you in the best class for your level.
Small classes, excellent teachers
Regular individual counselling and effective course design ensure that you make rapid progress in key communication skills. Our teachers are carefully selected, friendly, helpful, and ready to listen.
Interactive lessons
At SVschool language are taught in a dynamic and energetic way. We believe active communication in the classroom is the most effective way of learning – by speaking you will achieve fluency. You will train all the language skills – listening, reading, writing and speaking.
Fully equipped language centre
School is fully equipped with up-to-date materials and resources. Lessons are held in spacious and modern classrooms – enhanced with digital media, activating learning materials and free online materials.
Language competence certificate
You receive a certificate on your last day, stating the course attended and the level attained, as proof of your language competence. The certificate issued by our centre is recognised by the majority of universities and companies as the document confirming the command of the Polish language at a particular level.
«A different language is a different vision of life.»
(Federico Fellini)
---
From the first lesson we teach exclusively in Polish. We immerse you in the language, so that you can quickly overcome the language barrier. The aim of teachers is to teach Polish in a special, innovative way that makes your Polish classes more memorable.
Our Polish language program focuses on intensive classroom instruction of reading, writing, oral communication, grammar and vocabulary. Lessons are held with using the communicative method which means that the Polish language is used almost exclusively.
During lessons of Polish language there is a favorable climate, We want our students to feel here like at home.
Due to this study in Smart Vision School is quick and efficient!